"I sit down for two or three hours in the morning for my writing, then I switch over to my other life, but my writing is always a part of me."
Hello! I'm so glad you decided to stop by my website and have a look around. People have often asked me why I began writing. It's difficult to explain, except that I feel writing offers an individual great freedom of expression as well as the ability to touch lives.

I hope if you decide to read any of novels, you, too, will feel it has been a worthwhile experience. Please, don't hesitate to contact me. It always makes my day to hear from readers.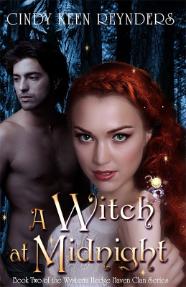 Book two in my Wysteria Hedge Haven Clan series, A Witch at Midnight, is now available for purchase on Amazon.
Feb. 11, 2013 Amazon Five-Star Review: Ever innovative, Cindy Keen Reynders gives readers a delightful story of love, adventure, magic and mayhem in her latest entry in the Wisteria Hedge Haven Clan series. The author set a high bar for herself with Seven Year Witch but has surpassed it with this fast-paced story of a white witch in danger of losing her powers, a handsome hunk with a mysterious past, and a baby broom. (Yes, witches' brooms start off as babies and have to learn to how to fly and, more importantly, how to behave.) Filled with vivid descriptions of a world I hope I never encounter, this is an unforgettable story of indomitable characters finding their happily-ever-after despite seemingly insurmountable obstacles. Don't miss it. And, if you haven't read Seven Year Witch, treat yourself to a double helping of Ms. Reynders' magical stories.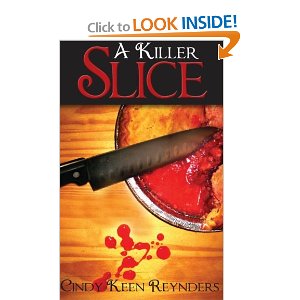 "Once I picked up a book and started reading, I did not want to put the book down until I had finished. You are able pick up each book and read as though it were a continuation of the story of the lives of these people. At times the events are funny and make you laugh and other times you find yourself sitting on the edge of your seat wondering what will happen next."
-Amazon Review