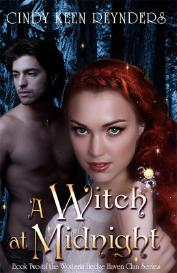 The next book in the Wysteria Hedge Haven Clan series is here! Available through Amazon and other book retail outlets.
Spirited away on the eve of her wedding, Cassie Rose, High Witch of the Wysteria Hedge Haven Clan, finds herself trapped in the dark Underworld realm of Hades. Determined to return to Wysteria and her husband-to-be, the powerful warlock Viceroy of Oregon, she manages to escape.While running for her life, she encounters Nik Zaros, a man so handsome she swears he would put a Greek statue to shame. Strapped to a plow and being pulled by the mighty Marathonian Bull, Nik has been tortured and is near death. Cassie's heart goes out to him, and she feels compelled to bring him along with her. Upon recovering, Nik is immediately attracted to the charming sorceress. Though she stirs his blood, he can't help but suspect her of being in league with the demon, Prince Drakon. He soon discovers Cassie only wishes to be free from the demon's control, just as he does, and only love's magic can save them. Relentlessly pursued by Prince Drakon, Cassie and Nik begin a dangerous journey across the Underworld. Dodging perils at every twist and turn, they develop a profound love for one another, and discover only a sacrifice of the heart can keep them together.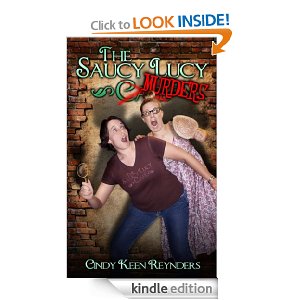 Hometown and family beckon Lexie when she can no longer tolerate her husband's wandering eye. Bereft, she moves with her teenage daughter Eva back to Moose Creek Junction, Wyoming, to be near her sister Lucy and open a business—The Saucy Lucy Café. Lexie's sister is a churchgoing woman who believes her sister must remarry in order to enter the kingdom of heaven, and suddenly, Lexie finds herself back in the dating pool. The trouble is, all of her dates wind up at Stiffwell's Funeral Parlor—dead. Gossiping townspeople begin to mistrust the sisters while café customers and eligible men dwindle. Business is down the toilet and, according to Lexie, the police simply aren't getting the job done. She declares it's time to intervene.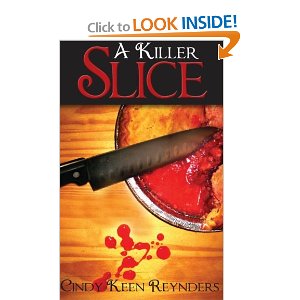 Lexie Lightfoot's move home to Moose Creek Junction, Wyoming, with her daughter, Eva, has been both a blessing and a curse. It's good to be near her family, even though Lucy, her opinionated, churchgoing sister, makes life interesting in a hair-pulling sort of way. In the recent past, the sisters have called upon their amateur sleuthing abilities to investigate murders in the small community. If matters had been left to Sheriff Otis Parnell, Moose Creek Junction's incompetent sheriff, who just happens to be Lucy's husband, the cases would have gone cold. When it finally seems the snoopy sisters can settle down to a normal routine, some spicy intrigue is tossed their way. During a baby shower the sisters are holding for nine-months-pregnant Eva at their small restaurant, the Saucy Lucy Café, a knock sounds at the front door. The young man waiting on the doorstep claims to be Lucy's long lost son. Lucy is mortified, swears he's mistaken and quickly sends him on his way, but he refuses to leave her alone. When he winds up dead, the local police department considers Lucy a suspect in his murder. The sisters embark on yet another crime-solving adventure to clear her good name.
Lexie Lightfoot, owner of the Saucy Lucy Cafe, doesn't have an ounce of law enforcement training in her body, but when a friend goes missing and Lexie finds her buried in a garden, she decides to lend the police department a hand. Once the investigation begins, Lexie and her sister Lucy manage to rattle a few old skeletons and dig up secrets that folks would rather leave hidden. When things start to cook, the sisters and Lurch, their adopted oversize canine investigator, find themselves in a heap of hot water.