Help me celebrate Wyoming's unique spirit, along with the courageous people who call this state home, by coming to visit the state where babbling brooks flow through tall peaks and rivers rush through vast canyons.

If you are unable to visit, I promise to guide you through the pages of my books where you will be able to "see" Wyoming's beauty and meet unique characters.

As an author based in Cheyenne, I will do my best to take you on a grand adventure!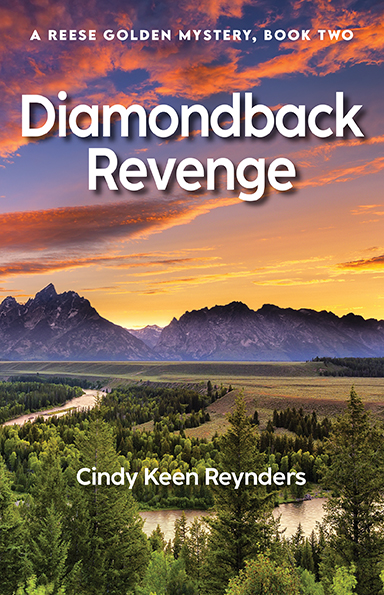 Hello, and thanks for stopping by! I'd love if you would come and visit from time to time to see what's new.
I'm thrilled to share news about my latest release by Camel Press, available for pre-order now on Amazon.com, Barnes & Noble.com, Walmart.com, Target.com and everywhere books are sold.
"Diamondback Revenge," is

the second title in my Reese Golden Mystery series

.
Wyoming private investigator Reese Golden seeks a local shop owner's stolen rattlesnake taxidermy display.
During her investigation, she exposes intrigue involving a woman's drowning, the brutal assault of the shop owner, and another man's murder.
Danger complicates Reese's objectives as she and police detective Jeremy Savage pursue justice.