Help me celebrate Wyoming's unique spirit, along with the courageous people who call this state home, by coming to visit the state where babbling brooks flow through tall peaks and rivers rush through vast canyons.

If you are unable to visit, I promise to guide you through the pages of my books where you will be able to "see" Wyoming's beauty and meet unique characters.

As an author based in Cheyenne, I will strive to take you on a great adventure!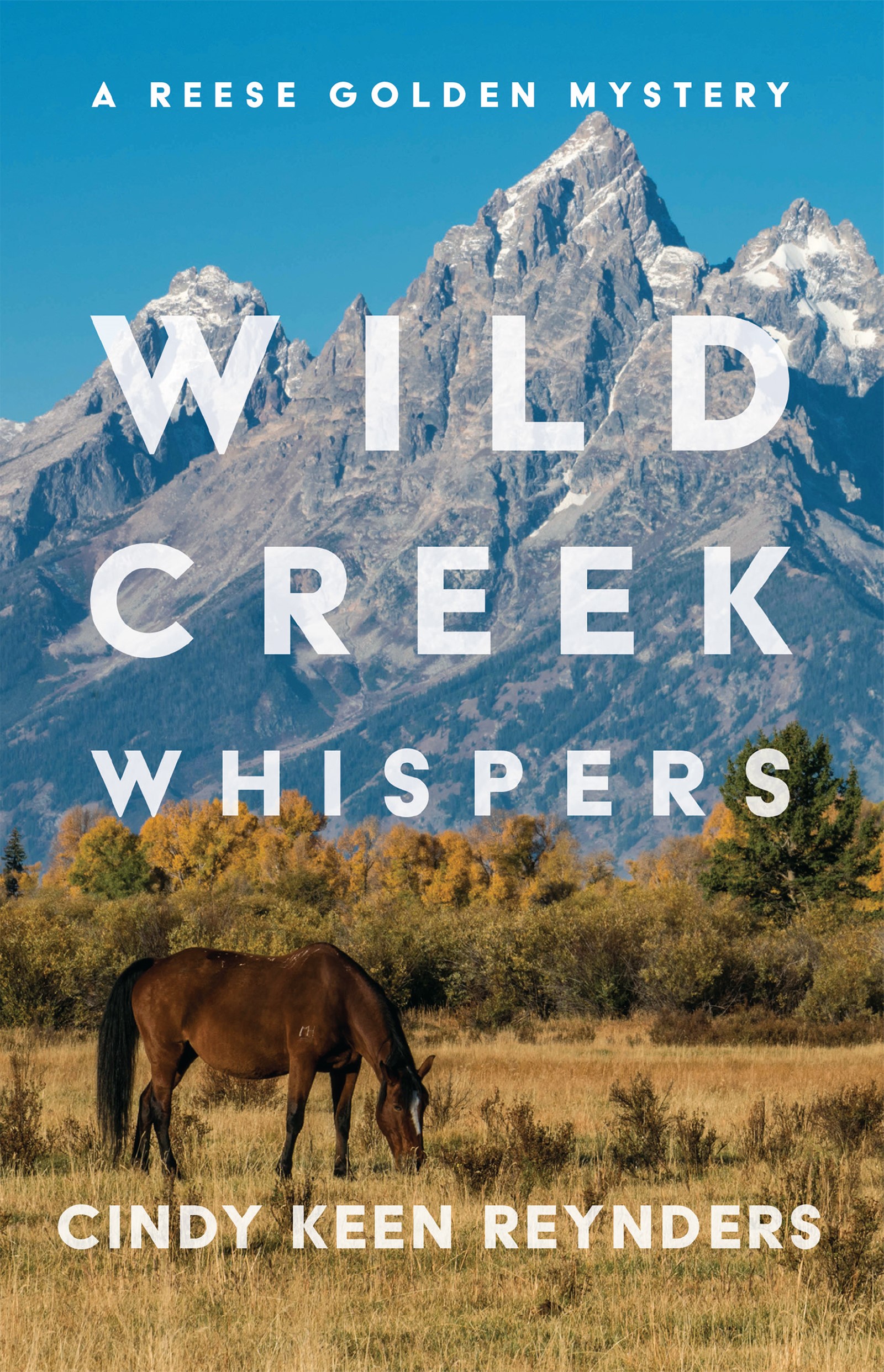 Hello, and thanks for stopping by! I'd love if you would come and visit from time to time to see what's new.
I'm thrilled to share news about my latest release published by Camel Press, now available now on Amazon.com, Barnes & Noble.com, Walmart.com, Target.com and everywhere books are sold.
"Wild Creek Whispers," is

the first title in my Reese Golden Mystery series

.
Wyoming private investigator Reese Golden has been hired by a distraught mother to find her missing 4-year-old daughter.
This is no small task, considering that the child has been missing for weeks and has seemingly vanished into thin air. Using gut instincts, Reese follows leads that point to the missing girl's whereabouts.
Despite threats against her life, she travels into the backcountry wilderness and mountain passes to try and locate the child.
James A. Cox, Editor-in-Chief, Midwest Book Review: "Some mystery authors seem to have a natural flair for originality combined with the kind of narrative driven storytelling that simply and fully engage the reader's total attention from cover to cover. Novelist Cindy Keen Reynders is just such an author and her latest novel, "Wild Creek Whispers" is a masterpiece of suspense and 'whodunnit' fiction." I look forward to your next title!